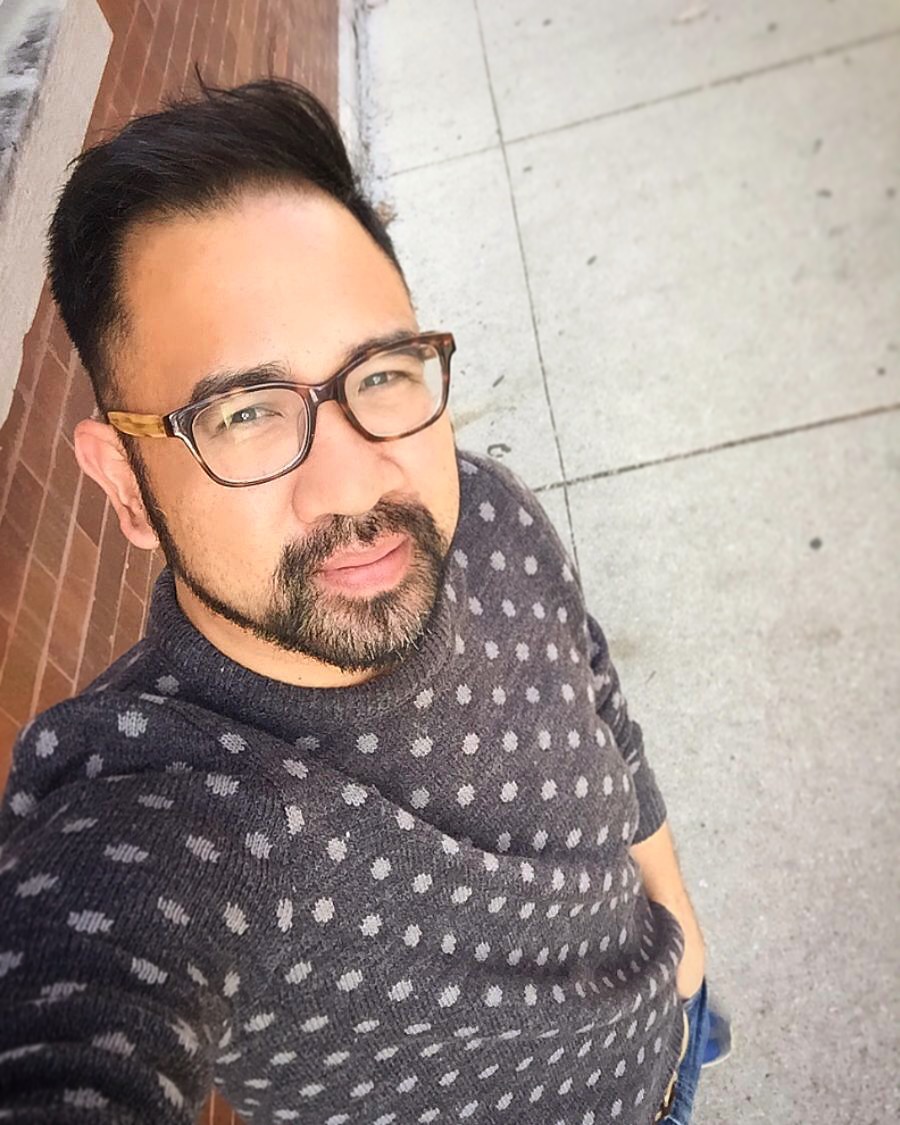 Introduce yourself, who are you and where do you live?
    My name is John H. Baens, originally from Columbia, South Carolina. I moved to Chicago, Illinois, in 1996 to pursue a dream in medicine. After college, with a B.A. in Sociology and a double minor in Theology, I decided to postpone going into healthcare for a career in Retail Management. It was a lovely 13-year experience, which taught me a lot about people management, motivating groups, creating brand awareness, and my favorite: mentorship.  As a child and I guess in my adult career in management, I always loved taking things apart, seeing how they work, finding the good bits, putting them back together and making them, in a way, better. So I started with customizing Blythe. I found the mechanics amazing. Sewing came out of necessity. At the time, I didn't have much money to spend on clothes. I learned how to hand sew but I dropped it because I couldn't get inspired at the time.
After BCEU 2012 in Berlin, I discovered many wonderful clothing designers. This started my clothing brand buying binge. I began cataloging each purchase on Flickr. Mostly to practice photography, but I also figured it would help other newbies like me sort through the large world of online shopping. I thought that, through me, maybe they would find some essential pieces for their personal dolly wardrobes. After many photo shoots, I noticed that I loved to mix and match pieces from different designers. The theme was consistent: fitted, lots of layers and volume, with a play on proportions. I realized I was styling my dream dress. I picked up the needle and thread again and I started sewing like crazy. Sewing to get all the ideas out of my head. I didn't realize how much was trapped inside.  From this I built my brand, Maudib05.
(EarlierWork. October 9, 2013)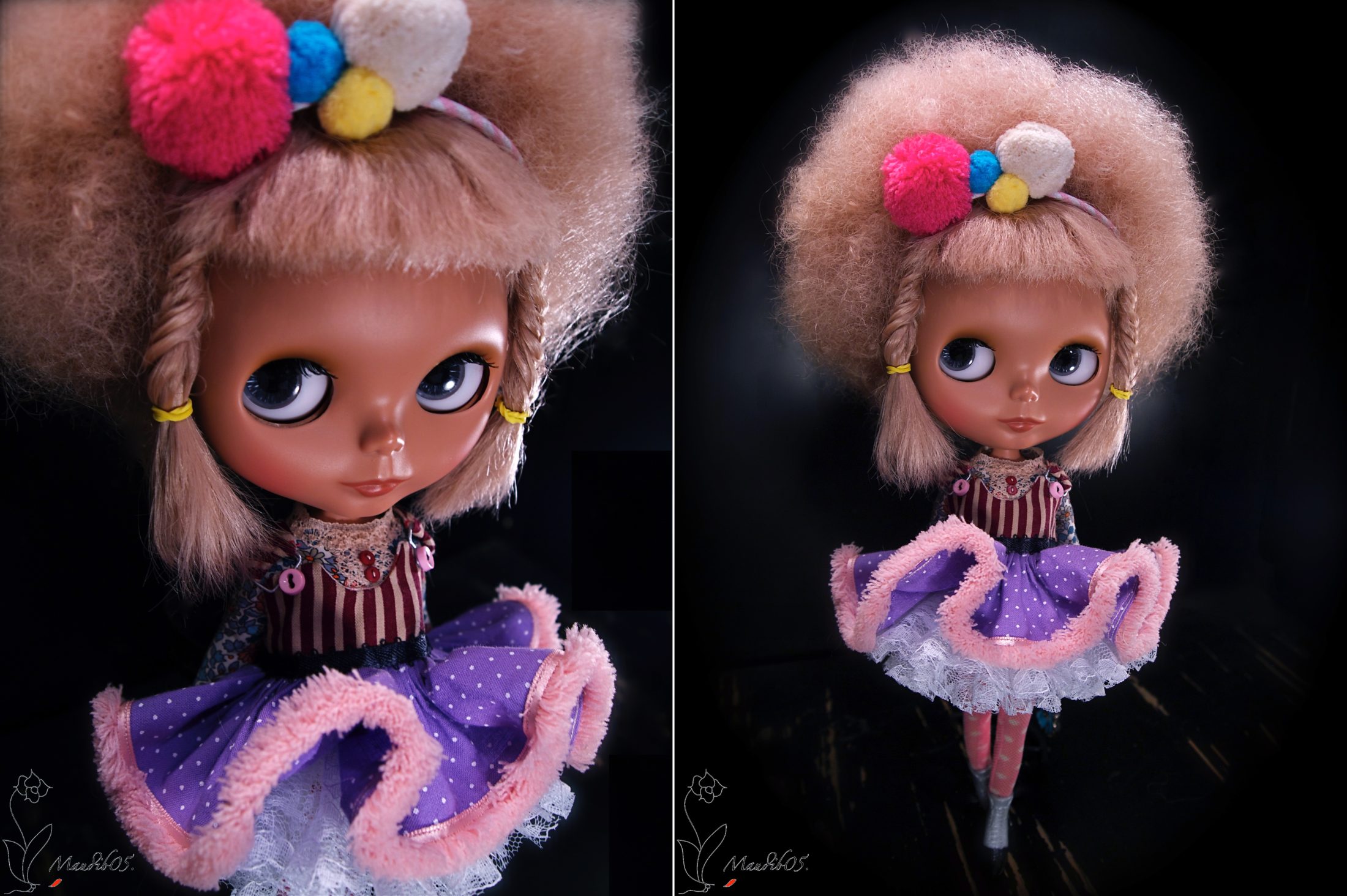 What are your main influences?
     I get inspiration from interactions with people and places. The more unfamiliar the situation…the better. Just to get out of my comfort zone and shake things up. When I go anywhere, I take a camera with me and a journal. The photos help me revisit the moment. The journal helps me list events and sketch out ideas. Currently, I'm examining human fashions. Not the design but a particular technique from inset pockets, pleated ruffles, to the banded collar. The exciting challenge is bringing them to 1/6th scale and marrying it with my personal aesthetic.
(Current Work inspired by Kim from MissSaigon. August 31 2017)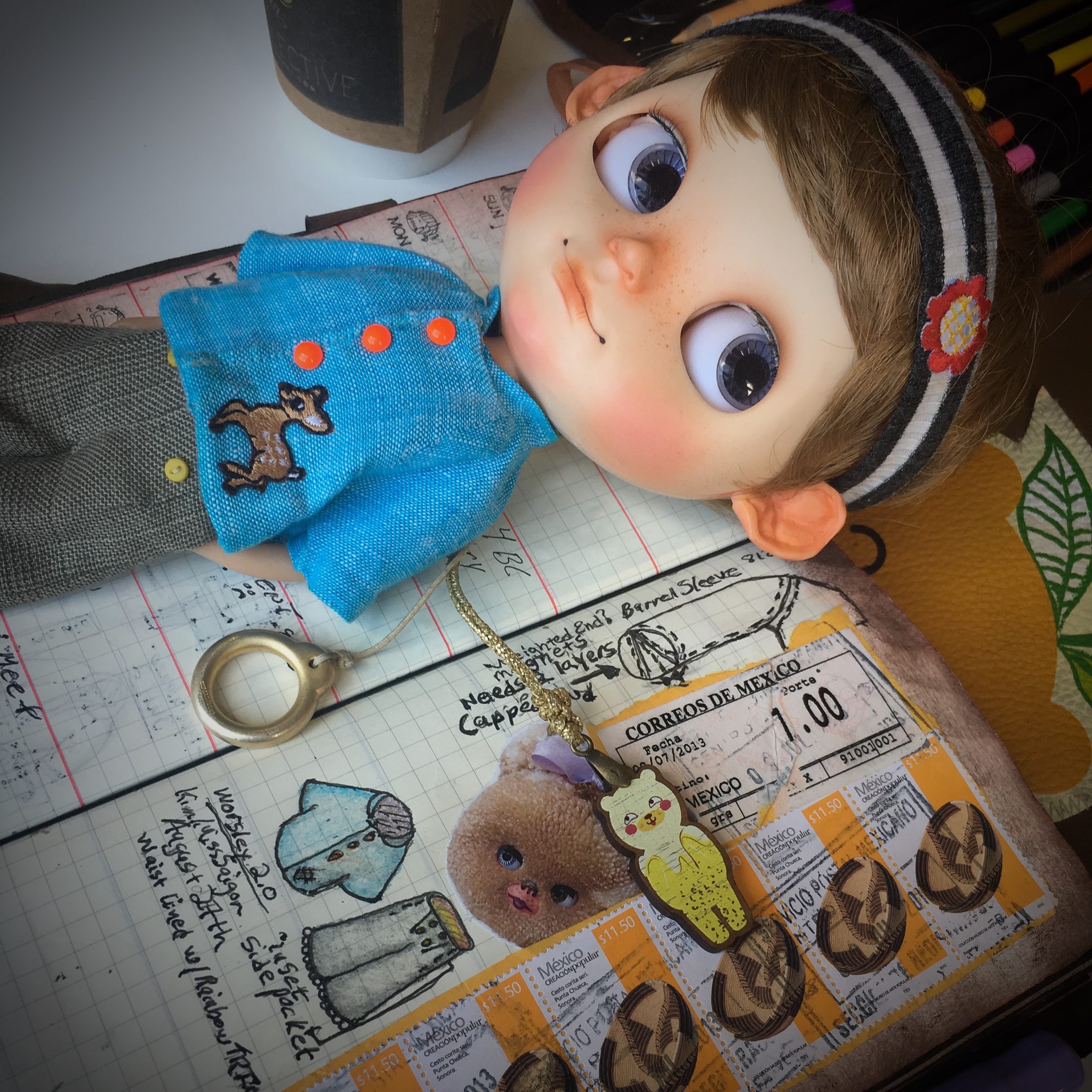 How did you get started with Blythe dolls?
     It actually didn't start with Blythe. It all began with another scary doll called Little Miss No Name. It was July of 2010. A random search for mid-century modern furniture took me to a store in Indianapolis, Indiana. There I found LMNN. I took her home and posted some pictures of her on Facebook, which a friend saw. That friend introduced me to her sister-in law Alexandra, who collected Blythe. Alexandra shared with me the online community and its many resources. From then on, I was immediately hooked and got my first Blythe in August of 2010.
Do you collect anything else?
 I collect BJD (Ball Jointed Dolls). I like their variation in size and body
proportions
. Besides sewing for them, I also paint their faces. It all helps to challenge my skill sets and reset my creative.
(Current Work. 2016/2017)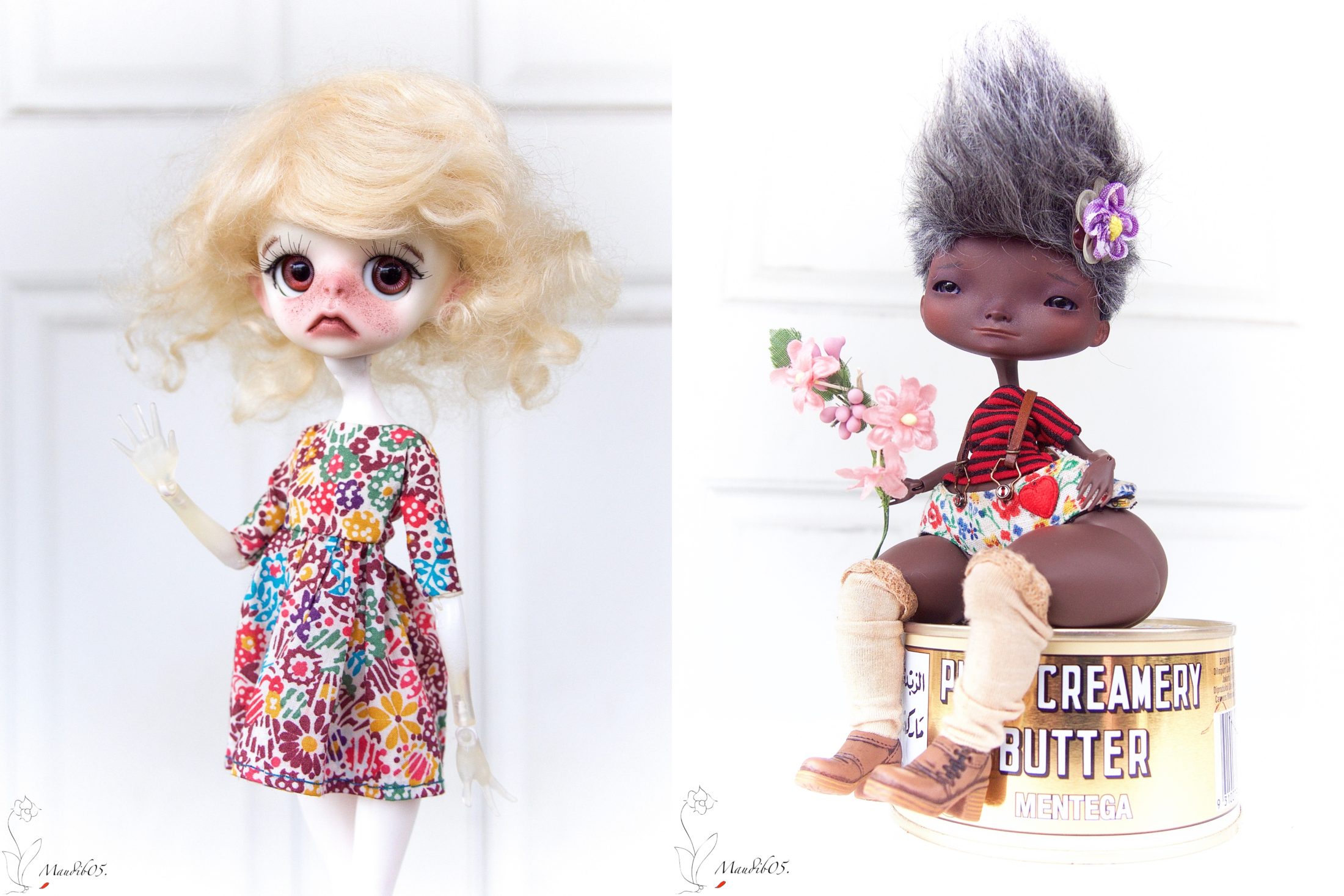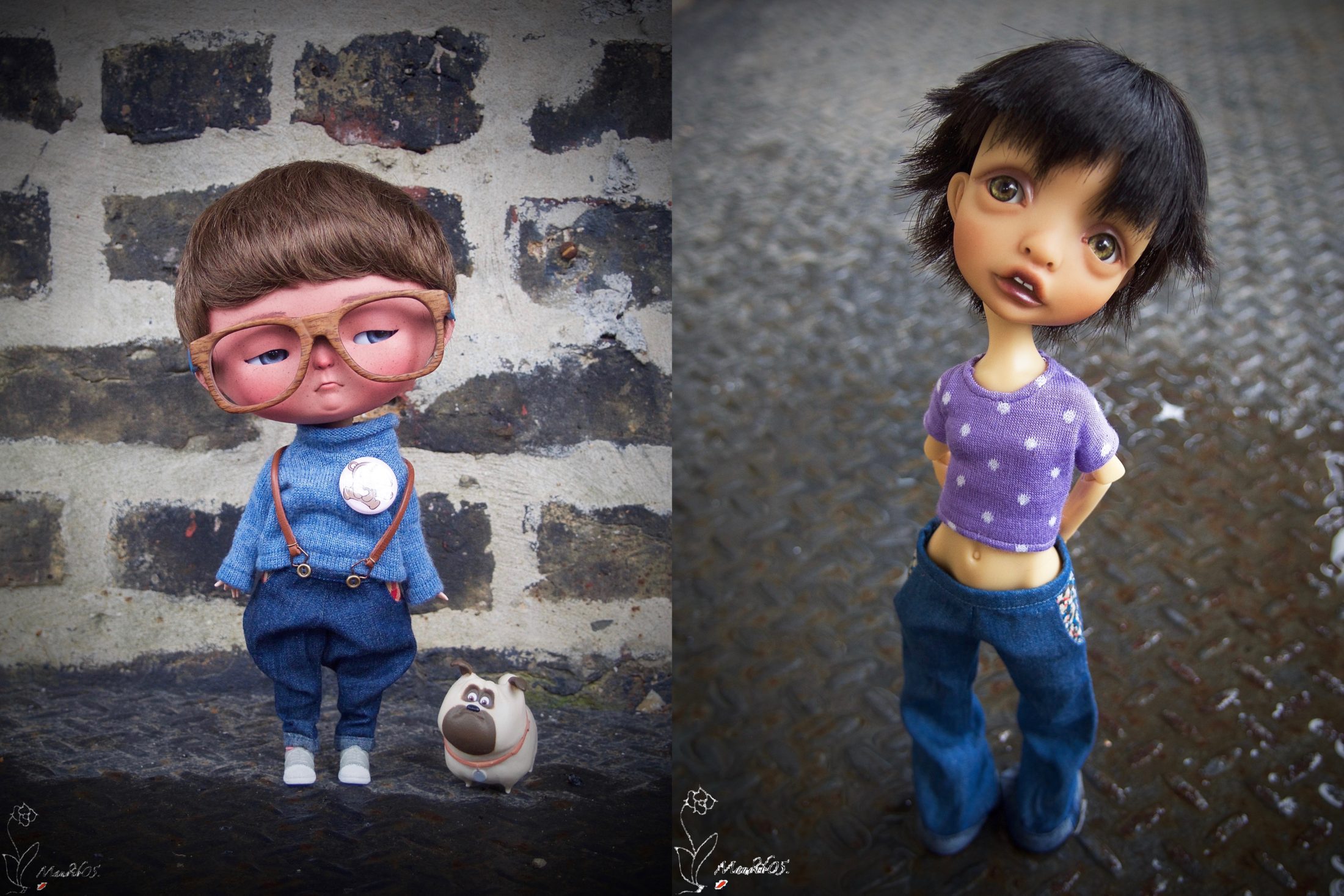 Why the brand change?
    I've been sleeping on the idea for three years. Maudib05 really wasn't sticking with the community. It's fine as an internet handle, but it was awkward to say and even harder to explain. One evening, I went to see Roxy Bellows. It's an improve audience participation show. She pulled me up on stage and I told her a little bit about myself.  At one point, an audience member asked me the name of my clothing brand. The crowd was silent with Maudib05. I then mentioned my rebrand. Roxy made the audience vote on SnuggleFarts. They were 50/50, but at least they understood and laughed. Good or bad, It left an impression. The experience was the "have fun with it," kick in the ass that I needed.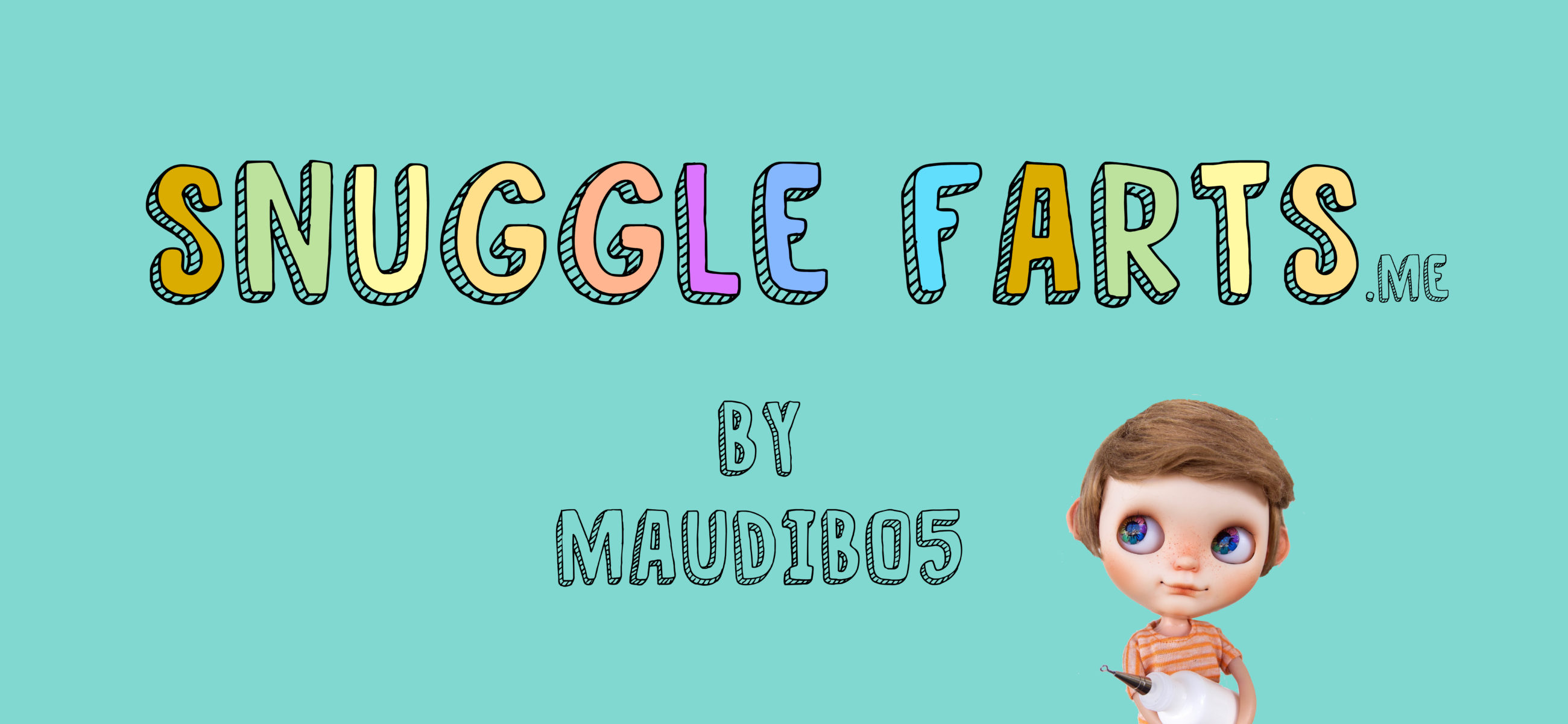 What's on the horizon for SnuggleFarts?
It will make its debut at BlythConUSA2017, Brooklyn. My collection is based around the term, AlternativeFacts. Color changing shirts, reversible coats, and basic human truths that will never go out of fashion. For 2018, I'm working on Neoprene Animal Suits with built-in kick stands, Samurai Armor Origami inspired dresses. With all this crazy happening around the world in the last couple of months, I'm guessing that we may need protection for both the body and soul. 
What's one interesting fact we may not know about you?
I love lists so I can't just give one:
I come from a Large Family. One of 11 kids.

My first Sewing Class was in Barcelona (2013). My Teacher was Momolita.

I sew on a SingerFeatherWeight from 1940

Brooklyn will be my 7th Blythecon.

I was featured in Blythiful Magazine Issue 2

One of My dresses appeared in Metamorphosis: Art of Blythe

I was in DollyBird Volume19 and 24.  Not for my work but for a dolly adventure.

I'm one of only Two American Men who actively sew and vend for the doll, Blythe.